Are you an artist or designer or photographer and don't want certain images from your blog or website to be pinned onto
Pinterest
? It is possible to prevent a pin (but not a screen shot) by using the code provided by Pinterest below:
Copy the code here:
<meta name="pinterest" content="nopin" />
Updated 2/20:
Go into your Edit HTML (Design tab).
Make sure to save your template before starting.
The code is a meta tag, which is HTML that goes between the <head> and </ head> tags in your main template.
You will have to Control/Command F to find the
<head>
. Paste the code in and save.
This code affects your entire blog...not just per post. And, of course, readers can still right click and save your images or take image shots. Remember, if it's on the internet anyone can steal it.
Here's a Don't Pin Me button for your sidebar: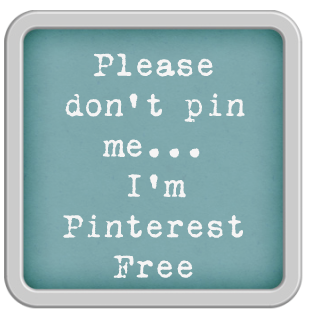 What other things do you wish Pinterest did or didn't allow?