It's the home stretch in the Top Blog competition! So we wanted to share the things we love about
The Sasse Life
. Kim is a darling mama to the cutest little boy. She's a DIY crafter, design obsessed, Craigslist junkie. Her blog is a crafter's DREAM! And it's such an amazing resource! Her archive of
projects
is sure to light your creative spark. And Kim has built such a wonderful sense of community over at her blog. There are endless ideas and projects being shared. You won't want to miss out. Many of her DIYs are budget friendly, and offers so many ways to personalize your home, make life a little more fun, and get your craft on! Kim is so welcoming, down to earth, and inspiring.
CLICK BELOW on "Read More" to view the rest of the post, and to check out some of the great projects and ideas from The Sasse Life:
Here are some of our favorite posts
Super Cute Snowman Ornament Tutorial, found HERE
DIY Ottoman, found HERE
Zuchinni Pizza Boats, found HERE
And if that wasn't enough, Kim has two regularly running linky parties, so you can join in the fun: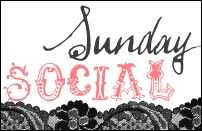 So grab your glue gun, click on over, and stay awhile. You'll be glad you did!
***
Good luck to both of our finalists! :)