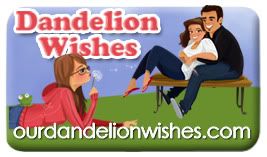 Meet the "Mamarazzi." She got her name because she's always snapping photos. So who is she and what is her blog about?
I started this blog as a place to Journal about my family and the many adventures we go on. It grew into something bigger and more fun than I ever could have imagined. I love the '
blog sphere
' and feel like I am a part of a truly fabulous community of blogging moms and women. So. Much. Fun.
I am a mom, a wife, a sister, an Auntie, a daughter, a niece, a grand daughter, a friend...I am more than I ever imagined I could be. I am a crusader for all things right and good, a seeker of good company and an enjoyer
of a good laugh, good times with people I love and opportunities to grow as a person.
She's really got some fun features on her blog. A few of our favorites to check out:
• Her Happy List
• Cooking With Jordan
• Queen for the Day
• Friday Confessional
The last one is especially enjoyable. Here are a few from her recent "Confessional:"
while my nephews were here I would let my dog, Coco, "clean" the floor around the table for me so I wouldn't have to sweep 400 times a day. Yep, I am lazy like that.
When I am feeling dumpy and unattractive I go to the local Wal Mart and walk around feeling so so so so so much better about myself. It ain't right, but it is true.
I have been trying to keep cool about this whole
Top Blog 2010 nomination
. But inside I am jumping up and down hoping that will actually make it at least to the Top 5.