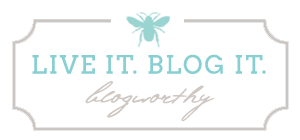 Live It. Blog It.
A new, inspirational e-book about being an authentic blogger in today's crazy world.
COMING SOON!



We are looking for bloggers who would like to share their blogging story. Are you one of them?
Send us a brief description of your experiences blogging (good and bad) and we'll add you to our list of potential bloggers.
Your photo and link to your blog will be part of the Live It. Blog It. e-book.

Thanks!