If you can't find your listing in Section1, please peruse Section 2 & 3 of our extensive Arts and Crafts category.
There are many creative and amazing bloggers out in the Blogosphere...and we have many categories to choose from. If it's not Arts and Crafts, you may want to try Papercrafts, Scrapbooking, Crafting, Creative Souls, Design, Handmade or even Nesting. If you cannot find the right category for your blog then drop us an email and make a suggestion!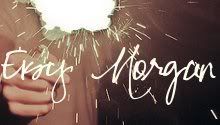 Mimi and Tilly: The Art of Living a Glittery Life
Carol Creech Illustration - Sketches and News
Doojies
Midwestern Gone Idahoan
________________________________________
Sekkei
is about everything crafty with an emphasis on paper crafts. Reviews, hints and tips for easy and impressive projects and information about crafting from around the world.
________________________________________
COLLAGITATION
QUEEN BEE STUDIO
CHERRY BLOSSOM TATTOO
THE COUNTRY HOLLOW
THE PAPERED COTTAGE
ALMOST ALL THE TRUTH
DEE DEE'S CRAFT SPOT
HOME OF IMAGIMERI'S CREATIONS
THE INK TRAP
OODLES OF DOODLES ART STUDIO
NEW AVENUE CREW
DYCHE DESIGNS
OOH LA LA C'EST MAGNIFIQUE
CRAFTLAND
SCRAPPIN' BECKY B.
PAPERCRAFT PLEASURES
AUNT POLLY'S ATTIC
NOOK AND CRANNY GIFTS
PIGTAILS AND PAPERTRAILS
BITTERSWEET AND THE LITTLE SOAP COMPANY
A LITTLE BLUE SKY
THE SCENTED COTTAGE
LS ART & DESIGN
SHADY CREEK LANE
AFTER I FINISH THIS ROW
heARTworks
ORIGINAL BLISS
ESTUDIO MARTITA
LOST BIRD STUDIO
TAMMY SPRINKLE
BELLA NELLA'S PAPER CRAFTS
ART STORE
PAINT ME PLAID
YAPPING CAT STUDIO
SEABREEZE GALLERY
Fantasy Whispers - The Art of Vania Cruz-Perez
MEGAN MAKES STUFF
BLUEBERRY WINTER
FELICIA KRAMER HAS ANOTHER BRIGHT IDEA
VERMONT HARVEST FOLK ART BY DOREEN FROST
ANGELA LA DAWN
ART & LAIR
GARDEN OF DREAMS
OOOOOH SHINY THINGS
MELISSA LIBAN ILLUSTRATIONS
SEE KATE SEW
MY 3 MONSTERS
KRISTI'S PAPER CREATIONS
WHILE THE LITTLE ONE SLEEPS
ME & MY THRIFTY IDEAS
MOUNTAIN TOP QUILTING BLOG
YELLOW HALL STUDIO
PROTO DOOM
ARTY & LIFE BY KARI DESI
ELOISE'S COLLAGE
CRFTY DUCHESS
Penelope's Beehive (Beehive Needleworks)
PICKLES & I SCREAM
A VERY DANDOISLION LIFE
A CREATIVE SPACE
PRITI STUDIOS
BEBE AND FRIENDS
Handmade By Deb, origami, the art of paper folding
Art Journal - Discoveries and Musings On The Creative Path

BLIND BUDDHA GUITARS
AGUMA ARTESANIA
RABBIT HILL PRIMITIVES
ESTHER'S MERCANTILE BLOG
SIMPLE THYME PRIMS
SHANNON MAKES STUFF
DIANA EVANS - ILLUSTRATION & DESIGN
CAROLEE CRAFTS
DOLORES QUILTS